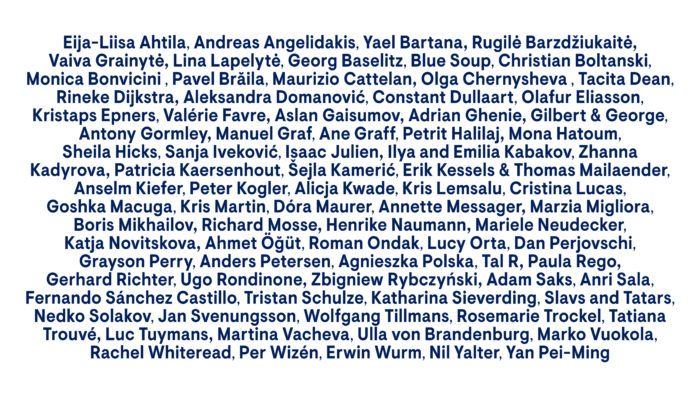 80 Künstler*innen, 35 Länder, ein Kontinent im Dialog:
Diversity United zeigt die Vitalität und Vielfalt der zeitgenössischen europäischen Kunstszene nach dem Fall des Eisernen Vorhangs bis heute. Die Ausstellung versammelt Malerei, Skulptur, Video und New Media, Fotografie, Installation, Zeichnung und Objektkunst von 80 jungen und etablierten Künstler*innen aus ganz Europa. Diversity United mit Stationen in Moskau, Berlin und Paris tritt ein für europäischen Dialog und verhandelt Themen wie Freiheit, Würde und Respekt, Konflikt und Dialog, Landschaft und Macht, politische und persönliche Identität.
80 Artists, 35 Countries, One Continent in Dialogue:
Diversity United showcases the vitality and diversity of the contemporary European art scene since the fall of the Iron Curtain until the present day. The exhibition has brought together works from the genres of painting, sculpture, video and new media, photography, installations, drawing and object art by 80 young and established artists from across the entire continent of Europe. Travelling to Moscow, Berlin and Paris, Diversity United seeks to foster pan-European dialogue, and addresses themes such as freedom, dignity and respect, conflict and dialogue, landscape and power, and political and personal identity.
Moskau, New Tretyakov Gallery: 11 November 2020 – 21 February 2021
Folgestationen | Further venues: Berlin, Paris, 2021
#DiversityUnitedArt #EuropeanArtNow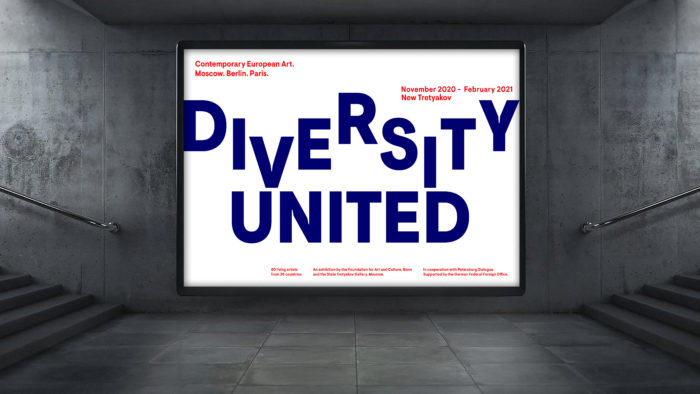 Für Presseanfragen und Pressebilder wenden Sie sich bitte an | For press information and images please contact:
Pelham Communications, London
Saskia Deliss | Rebekah Humphries
saskia@pelhamcommunications.com | rebekah@pelhamcommunications.com
Tel: +44 20 8969 3959